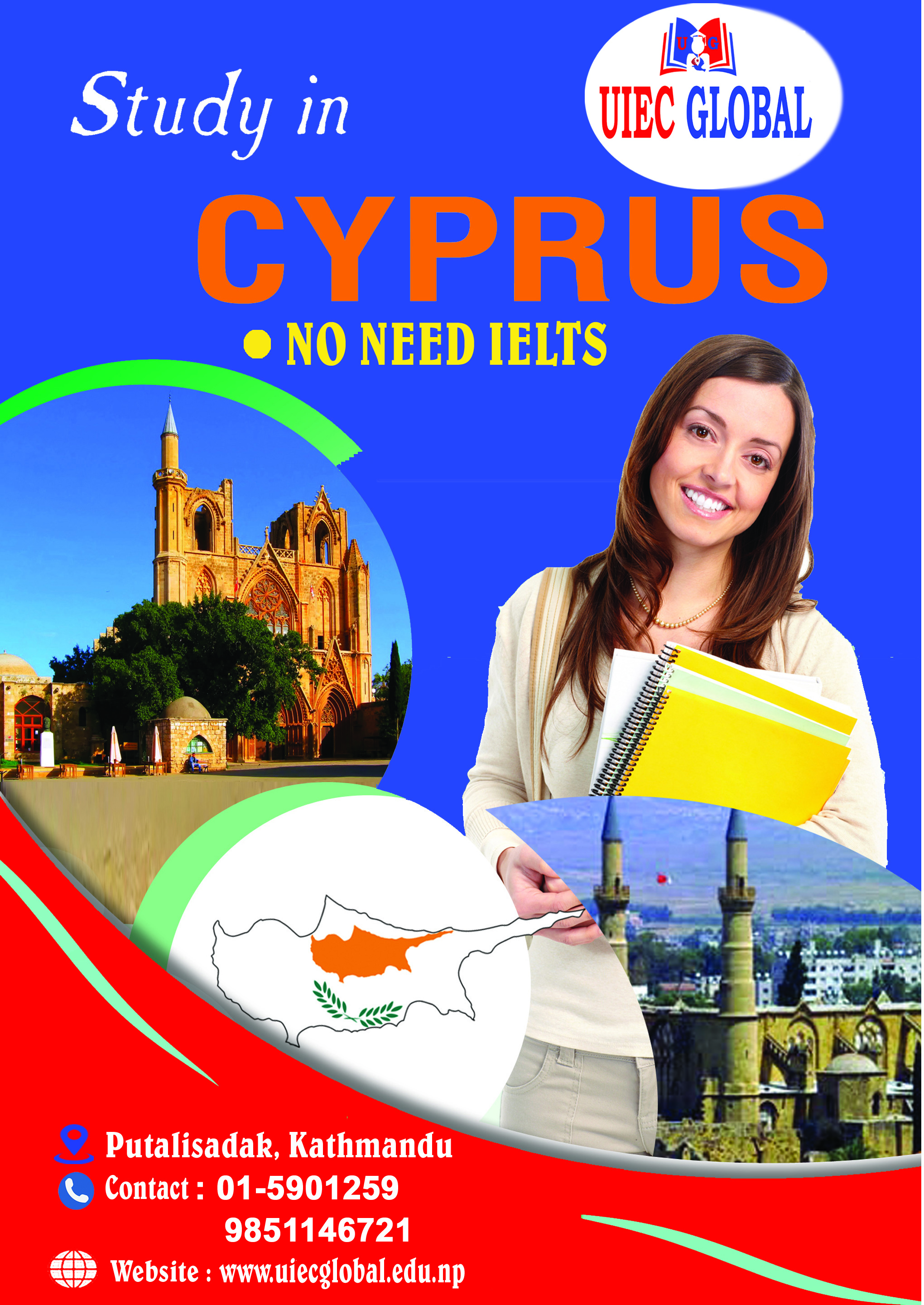 Located at the crossroad of three different continents, The Republic of Cyprus is a place where the East meets the West. It has the third largest population among the islands in the Mediterranean Sea and is one of the most popular tourist destinations. It is also a great center for business and a sought after study abroad destination for Nepalese Students .
Cyprus is a very popular tourist location and hosts over two million tourists from the very part of the world throughout the year. Cyprus is a country that has something to offer to every person from its guaranteed sunshine, white sand beaches, rugged mountains, seas, villages and cities. The service sector of Cyprus is vibrant and thriving and the health care industry is one of the best. Cyprus is slowly gaining recognition as one of the best destinations for Medical Tourism all over the world.
Cyprus has a Mediterranean climate and a lasting sunshine. The short spring and autumn are full of pristine natural beauty and many interesting traditional events. Cyprus is a great destination for studying abroad for Nepalese Students .
WHY STUDY IN CYPRUS FROM NEPAL ?
Easy admission procedure.
European Country
Credit transfer opportunity to Canada,USA,Australia,UK & Switzerland
Offer letter within 2 to 3 days.
Can study without IELTS.
World class University degree.
Low tuition fee.
Hassle free documentation and high visa success rate.
20 hours per week Part time Job Allowed.